Butter-smooth Japanese neoprene wetsuits, giving coldwater surfers one less thing to complain about.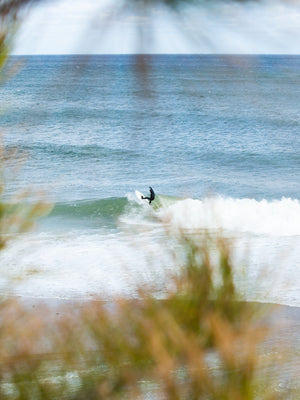 Crooked was founded by a hearty group of New England surfers seeking gear made for the shitty conditions they battle every session. They wanted a high performance, light-weight winter wetsuit without the yuppie price tag. Thanks to the butter-smooth Yamamoto neoprene, the crooked suit is like wearing a warm hug in the line up. It is the easiest suit you'll ever slide into and your butt will never look better.
Follow along @crookedsurf for more cold content.